Welcome to the GCLA
The purpose and objective of Gateway Civil Liberties Alliance, is to preserve and protect the 2nd Amendment of the Constitution of the United States of America.
If you are an individual who is tired of seeing our constitutional rights trampled upon, it's time to join an organization dedicated to the preservation of the Bill of Rights as originally intended by our founding fathers.
We hope you will find the information and links in this site helpful in preserving your right to protect yourself. Be sure to check out our newsletter for the latest news about the GCLA and gun rights.
---
Next Members' meeting is Tuesday September 6, 2016  Location/Directions
Gun Rights Rally Day 2017 is soon Read more on MissouriCarry.com
---
President's Corner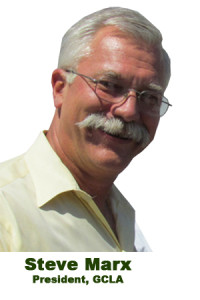 The annual Gun Rights Rally in the Missouri Capitol rotunda was a marked success. There were several attendees from across the state. The many speakers were inspiring. The GCLA thanks all who took the time to attend the event as well as speaking to their representatives and senators. Don't forget that writing and letting them know how important our guns rights are will make a difference.
This is a big election year for Missouri. The primary is coming up with several candidates seeking office. It is very important to find out how they view our gun rights. GCLA has invited candidates to speak at our monthly members' meetings (which are open to the public). Plan to attend and ask questions, get to know what the candidates think.
The city of St. Louis is a one-party town, so the primary is the election. Sheriff Murphy is retiring. He was a good man in taking care of concealed carry permits and signing off on National Fire Arms (N.F.A.) items, silencers, full auto, short barrel rifle or short barrel shotguns. I've talked to candidate for Sheriff, Vernon Betts, to find out his position on our gun rights and continuing to be positive on gun policy issues. He assured me he would and is a strong supporter of St. Louis City residents' gun rights. Not like St. Louis Mayor Slay and his Police Chief Sam Dotson who are members of Michael Bloomberg's "Mayors Against Guns" club.
Make sure that you and everyone you know is registered to vote. Finally, GO VOTE YOUR RIGHTS .
Have fun! Get active!
Steve Marx
President, GCLA

---
ATTEND NEXT YEAR'S GUN RIGHTS RALLY DAY
In the Capitol Building in Jefferson City

Celebrating 13 years of Missouri Concealed Carry
Tell our legislators that your Rights are important
---
Gateway Civil Liberties Alliance |  P.O. Box 440280, Brentwood, MO 63144  |  314-385-GUNS (4867)  |  Questions@gclastl.org
Nixon has vetoed the Omnibus Firearms bill, SB656. That bill contained numerous improvements to Missouri law for firearm owners and for concealed, and unconcealed, carriers. The bill was passed last Spring with a veto proof majority in both Houses of the Legislature. Many of our members in the Legislature have vowed to repeat their vote in September to override Nixon's veto.
What we must do now and through the vote in September is to call, write, and email all our Representatives and Representatives and urge them to vote of override SB656's veto. We must be polite but firm. No threats but a gentle reminder that gunowners helped put them in office and the General election is coming in November.
Nixon's excuse for his veto was one item, Missouri's version of Constitutional Carry. It was the old "Blood in the Streets!" theme that has NEVER come true anywhere in the US. Well, perhaps only in those liberal enclaves like Chicago.
Please read Kevin Jamison's comment below and follow his lead.
---
Governor Nixon has vetoed SB656.  He claims that it would allow persons to conceal weapons if a background check found a felony conviction (he's talking about an SIS, a Suspended Imposition of Sentence,) or if the sheriff thought them a danger to the community.  The veto session is important.  We have to get those cards and letters going.

Kevin L. Jamison, President, WMSA