Welcome to the GCLA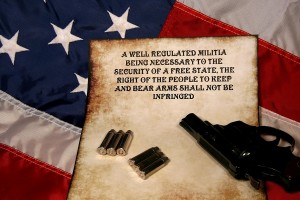 The purpose and objective of Gateway Civil Liberties Alliance, is to preserve and protect the 2nd Amendment of the Constitution of the United States of America.
If you are an individual who is tired of seeing our constitutional rights trampled upon, it's time to join an organization dedicated to the preservation of the Bill of Rights as originally intended by our founding fathers.
We hope you will find the information and links in this site helpful in preserving your right to protect yourself. Be sure to check out our newsletter for the latest news about the GCLA and gun rights.
Next Members' meeting is Cancelled due to Covid 19 following guideling State and Local Officials
---
Gun Rights Rally Tues April 7 2020 is CANCELLED. Read more on MissouriCarry.com
---
Please make plans to join us in the Capitol Building in Jefferson City on Tuesday, April 7th, 2020 from 10:00am to 1:00pm for the Annual Gun Rights Rally Day.
Join us! Come spend the morning at the capitol to help save our guns and protect our rights.
The anti-gun crowd is always working hard to ban guns and restrict our gun rights.
Your attendance at the rally is critical. Only a strong turnout can help make the difference. Law-abiding gun owners are not the problem. Our rights are not what is wrong.
Be there! Bring others! Tell your family, friends, neighbors, co-workers.
---
President's Corner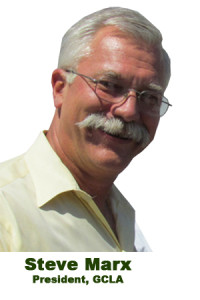 These are very trying times where each day brings a new normal. The economy is in flux and the supply of new products and the availability of such in chaos.
The firearms business has gone ballistic as well as all caliber of ammunition. 2020 will far surpass all back ground checks in the NICS system. The firearm stores in our area have greatly reduced their hours of being open. The paperwork has been monumental to keep up with. The present explosion of sales is being fueled by first time buyers. The feeling of being vulnerable and that government can't or won't protect you and your family has sunk in.
The state of Illinois has had a landside of concealed carry applications. To which the heads of the office that approves them has gone into slow motion or just plain stopped. The same has happened to all F.O.I.D. card applications so if you want to exercise your gun rights you are out of luck.
The state of Missouri has protected our guns rights. The efforts to get good people in office over the last several years has paid off for us. The importance of our annual gun rights rally has proven that all of us together have made a difference in keeping good people elected to office. The rally was canceled this year due to the pandemic. I'm sure in 2021 we will be back.
Please be tolerant and patient. The GCLA Board members have been having the monthly board meeting by conference call. Things are on hold for our monthly members' meeting. The hall has closed all gatherings until further notice. This will not last. When GCLA resumes monthly members' meetings all members will be notified.
The gun shows have been canceled until further notice, This was our main source of funds for youth shooting and our PAC fund.
Be positive and patient, this will not last .
Steve Marx
President, GCLA
---
GCLA's Purpose
GCLA's purpose is to preserve and protect the 2nd Amendment of the Constitution of the United States of America by:
Monitoring and acting on pending legislation at the local, state, and federal level.

Encouraging voter registration and participation in the political process.

Promoting public and personal safety, education and training, and the defense of the nation.

GCLA holds a monthly members' meeting which often features a guest

speaker, the fielding of open questions, sharing of news and information, and intelligent discussion.
---
NRA-ILA Recognizes GCLA's Efforts
Our NRA-ILA Campaign Field Representative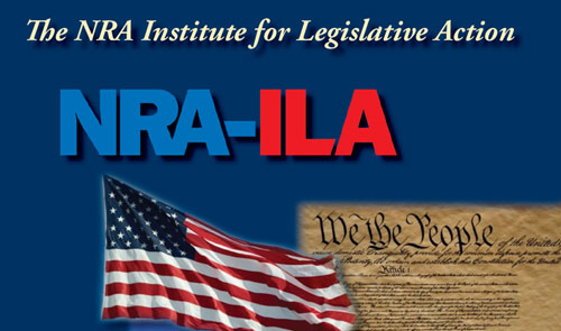 demonstrated our unique dedication to the mission of NRA-ILA in advocating for pro-Second Amendment candidates for office. Our CFR, Chris Brown, recommended that the GCLA  be specifically recognized for our efforts in Missouri. As a small token of their appreciation, NRA-ILA recognized us with a letter (view letter) and certificate recognizing our outstanding efforts. (view certificate)