Welcome to the GCLA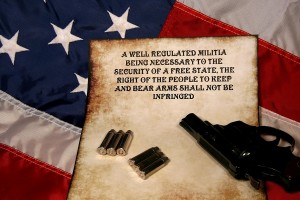 The purpose and objective of Gateway Civil Liberties Alliance, is to preserve and protect the 2nd Amendment of the Constitution of the United States of America.
If you are an individual who is tired of seeing our constitutional rights trampled upon, it's time to join an organization dedicated to the preservation of the Bill of Rights as originally intended by our founding fathers.
We hope you will find the information and links in this site helpful in preserving your right to protect yourself. Be sure to check out our newsletter for the latest news about the GCLA and gun rights.
Next Members' meeting is Tuesday November 5, 2019  Location/Directions
---
Gun Rights Rally Tues April 7 2020 is soon. Read more on MissouriCarry.com
---
Please make plans to join us in the Capitol Building in Jefferson City on Tuesday, April 7th, 2020 from 10:00am to 1:00pm for the Annual Gun Rights Rally Day.
Join us! Come spend the morning at the capitol to help save our guns and protect our rights.
The anti-gun crowd is always working hard to ban guns and restrict our gun rights.
Your attendance at the rally is critical. Only a strong turnout can help make the difference. Law-abiding gun owners are not the problem. Our rights are not what is wrong.
Be there! Bring others! Tell your family, friends, neighbors, co-workers.
---
President's Corner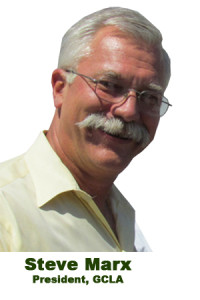 Getting up early at 3:00 a.m. and turned on The Jim Bohannon Show. His guest was the gal from the anti gun group, Brady (formerly known as the Brady Center to Prevent Gun Violence). Their narrative is slick and deceptive. When asked a question on whether any of the proposals would have prevented the tragedies this past week, she would not give a direct answer and talked around it. The push for total background checks is the beginning for full registration. Knowing who bought what and where to find you when the elites decide you are not worthy any longer of your rights. Criminals and thugs don't abide by any laws or edicts. This is about total control of the people and nothing more. Just ask the people of Venezuela about losing their gun rights to a totalitarian government.

More positive thinking for shooting opportunities. There are several I.D.P.A. shooting events every month. The participators are welcoming and helpful. Sharpshooters Range offers indoor competition on the 2nd and 4th Wednesday at 6:00 p.m. Town and Country Gun Club in Maryville, IL has matches every Thursday starting at 5:30 p.m., outside, shooting at it's best. Range West at Reis Rd and Manchester has indoor matches every Thursday at 6:00 p.m. To shoot at these venues you have to go online to register ahead of time. The participation is robust. There is no better way to hone your skills.
Steve Marx
President, GCLA
---
GCLA's Purpose
GCLA's purpose is to preserve and protect the 2nd Amendment of the Constitution of the United States of America by:
Monitoring and acting on pending legislation at the local, state, and federal level.

Encouraging voter registration and participation in the political process.

Promoting public and personal safety, education and training, and the defense of the nation.

GCLA holds a monthly members' meeting which often features a guest

speaker, the fielding of open questions, sharing of news and information, and intelligent discussion.
---
NRA-ILA Recognizes GCLA's Efforts
Our NRA-ILA Campaign Field Representative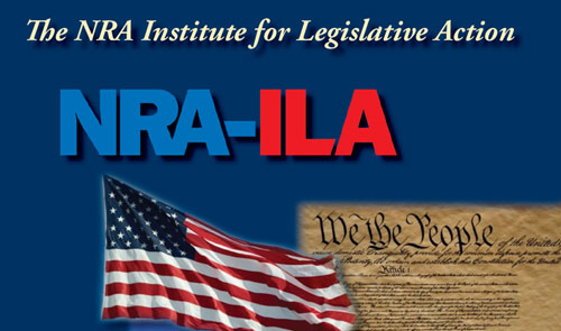 demonstrated our unique dedication to the mission of NRA-ILA in advocating for pro-Second Amendment candidates for office. Our CFR, Chris Brown, recommended that the GCLA  be specifically recognized for our efforts in Missouri. As a small token of their appreciation, NRA-ILA recognized us with a letter (view letter) and certificate recognizing our outstanding efforts. (view certificate)