Welcome to the GCLA
The purpose and objective of Gateway Civil Liberties Alliance, is to preserve and protect the 2nd Amendment of the Constitution of the United States of America.
If you are an individual who is tired of seeing our constitutional rights trampled upon, it's time to join an organization dedicated to the preservation of the Bill of Rights as originally intended by our founding fathers.
We hope you will find the information and links in this site helpful in preserving your right to protect yourself. Be sure to check out our newsletter for the latest news about the GCLA and gun rights.
---
Next Members' meeting is Tuesday October 4, 2016  Location/Directions
Gun Rights Rally Day April 12 2017 is soon Read more on MissouriCarry.com
---
President's Corner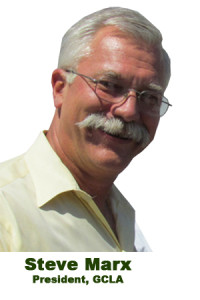 The annual Gun Rights Rally in the Missouri Capitol rotunda was a marked success. There were several attendees from across the state. The many speakers were inspiring. The GCLA thanks all who took the time to attend the event as well as speaking to their representatives and senators. Don't forget that writing and letting them know how important our guns rights are will make a difference.
This is a big election year for Missouri. The primary is coming up with several candidates seeking office. It is very important to find out how they view our gun rights. GCLA has invited candidates to speak at our monthly members' meetings (which are open to the public). Plan to attend and ask questions, get to know what the candidates think.
The city of St. Louis is a one-party town, so the primary is the election. Sheriff Murphy is retiring. He was a good man in taking care of concealed carry permits and signing off on National Fire Arms (N.F.A.) items, silencers, full auto, short barrel rifle or short barrel shotguns. I've talked to candidate for Sheriff, Vernon Betts, to find out his position on our gun rights and continuing to be positive on gun policy issues. He assured me he would and is a strong supporter of St. Louis City residents' gun rights. Not like St. Louis Mayor Slay and his Police Chief Sam Dotson who are members of Michael Bloomberg's "Mayors Against Guns" club.
Make sure that you and everyone you know is registered to vote. Finally, GO VOTE YOUR RIGHTS .
Have fun! Get active!
Steve Marx
President, GCLA

---
ATTEND NEXT YEAR'S GUN RIGHTS RALLY DAY
In the Capitol Building in Jefferson City

Celebrating 13 years of Missouri Concealed Carry
Tell our legislators that your Rights are important
From the Post Dispatch  August 30 2016
---
Missourians have a fundamental right to defend themselves, their loved ones and their private property from threats of violence — a belief held by many that has been supported by Missourians time and again. SB 656 is built upon the belief that law-abiding citizens hold that right regardless of their location.
This common-sense legislation has become subject to a campaign of fallacies from its out-of-state, anti-gun opponents spurred by the Obama/Clinton/Bloomberg anti-freedom agenda. We need to ask ourselves who knows how best to defend ourselves if an unthinkable incident arises, or in times when the police aren't there. The answer is Missourians, not the Bloomberg-funded nanny state groups trying to sway our opinions with distortions.
SB 656 is common-sense public safety legislation that is geared toward more perfectly aligning the law with the individual's fundamental right to self-defense, which we as Americans hold to be a natural right. Under this law, defensive force protections currently given to property owners would be extended to all legal visitors through the expansion of castle doctrine. We all want our families, friends and even visitors capable of defending themselves if the need arises. SB 656 secures their safety and is focused on protecting law-abiding individuals.
Opponents of this important legislation falsely claim that its passage would place firearms directly into the hands of criminals and create an excuse for law-abiding gun owners to commit murder. These claims are as false as they are absurd. Nothing in SB 656 makes firearm possession legal for criminals and dangerous individuals. Current state and federal prohibitions would remain fully intact and continue to outlaw firearms for convicted felons, illegal drug users, individuals declared mentally incompetent and those convicted of misdemeanor domestic violence.
SB 656 provides protection for law-abiding gun owners, not criminals who will inherently ignore its passage. Responsible and lawful gun owners are not waiting for passage of SB 656 to suddenly become violent and lawless. This claim is ridiculous and devoid of all logic, which is why the opponents stick strictly to these scare tactics designed to override logic with fear. Instead of evoking fear, SB 656 provides law-abiding Missourians the peace of mind and protection under the law should they have to stand up against the true criminals and exercise their constitutional right to self-defense.
Missourians come from a wide-range of lifestyles, and the current concealed-carry system can often times be a financial burden and hindrance for residents to exercise their right to protect themselves
This is a flaw in the current law as high-crime areas and depressed economic areas frequently overlap, meaning that the law-abiding Missourians in these areas are less able to defend themselves. SB 656 offers an assortment of permit lengths and allows law-abiding citizens the option to exercise their constitutional right to bear arms without a permit, if they so choose. SB 656 does not do away with the concealed-carry weapons permit system, but rather enhances it. Sheriffs will issue CCW permits, and individuals who choose to pursue a permit will have additional privileges such as carrying their firearm across state lines while traveling. Law-abiding gun owners will be given greater flexibility, and the time commitment and fees associated with the process will be kept to a minimum.
The plain and simple truth is that people want to keep themselves and their loved ones safe. By expanding "stand your ground" laws, castle doctrine, permit options and the right to carry, SB 656 is about defending the innocent and allowing the innocent to defend themselves, against violent attack, which can strike anywhere and at any time.
The legislation does not put guns into the hands of criminals. It does not legalize the possession of firearms by criminals, nor does it circumvent the federal background check system. It does give concerned, lawful Missourians more options to defend themselves. With the veto of SB 656, Gov. Jay Nixon is pandering to a flagrant misinformation campaign led by out-of-state gun control groups pushing their anti-freedom agenda nationwide.
Law-abiding Missourians should not be denied their natural right to self-defense, and SB 656 does exactly that. The Legislature should override Gov. Nixon's veto of this critically important public safety law.
Michael H. Blank of Town and Country is a research and design consultant and owner of Gen X Arms & Ammunition.
Members & Friends of GCLA,
Consider a trip to the capitol – See the email below.Also, contact your Legislators to override Governor Nixon's veto of SB 656 during the Veto Override Session.
The bill, which contains several protections for gun owners, was vetoed by the Governor earlier this year.
SB 656
Strengthens Right-To-Carry in Missouri.
Expands Missouri's Stand Your Ground law.
Expands Missouri's Castle Doctrine protections.
Implements 10, 20 and 50 year options for Carry Permits.
The "veto override session" will be held on Wednesday, September 14th.
---
Join your NRA in Jefferson City on September 14th at 9am as we work to override the Governor's veto on critical pro-gun legislation. We need you, the dedicated pro-gun activists, to show up and make your voices heard with your legislators! Together, we can work to override the Governor's veto of permitless carry in Missouri.
—
Chris Brown
Campaign Field Representative – Missouri
NRA-ILA Grassroots Division
(314) 346-5816