Welcome to the GCLA
The purpose and objective of Gateway Civil Liberties Alliance, is to preserve and protect the 2nd Amendment of the Constitution of the United States of America.
If you are an individual who is tired of seeing our constitutional rights trampled upon, it's time to join an organization dedicated to the preservation of the Bill of Rights as originally intended by our founding fathers.
We hope you will find the information and links in this site helpful in preserving your right to protect yourself. Be sure to check out our newsletter for the latest news about the GCLA and gun rights.
---
Gun Rights Rally Day 2016 is Wednesday April 13th Read more on MissouriCarry.com
Next Members' meeting is Tuesday November 3  Location/Directions

---
President's Corner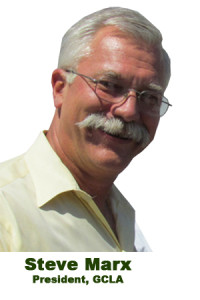 Here begins 2015. This brings Missouri into our 11th year of Concealed Carry. The years have shown that we in Missouri are worthy and well qualified to exercise our God given right of self protection of ourselves and our families. The uninformed are starting to blame our right to personal safety for the lawlessness that is occurring in areas of our community. When possible you must inform them of current state law. Letters to the editor or call-in shows are a good forum to issue these facts. You must be 21 years of age to purchase a hand gun or hand gun ammunition. You must be 18 years of age to purchase a long gun or shot gun and ammunition. All purchasers of a hand gun, long gun or shot gun at a licensed dealer must fill out a 4473 form for a NICS check.
The violent thugs that are causing the chaos among us DO NOT FOLLOW OR
ADHERE TO THE RULE OF LAW! The justice system must make sure the thugs are
removed and prosecuted to keep our quality of life intact.
The Missouri Annual Gun Rights Rally on April 8th at 10:00AM in Jefferson City is the
best way to inform our elected State Representatives and Senators that the gun rights in
Missouri are not what is wrong. The certified good people that exercise these rights will
support and defend all good elected officials that stand to protect our rights. See you in Jefferson City in April.
Gateway Civil Liberties Alliance |  P.O. Box 440280, Brentwood, MO 63144  |  314-385-GUNS (4867)  |  Questions@gclastl.org