Welcome to the GCLA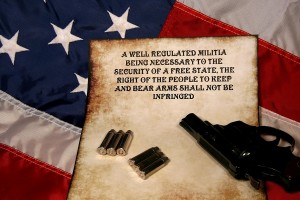 The purpose and objective of Gateway Civil Liberties Alliance, is to preserve and protect the 2nd Amendment of the Constitution of the United States of America.
If you are an individual who is tired of seeing our constitutional rights trampled upon, it's time to join an organization dedicated to the preservation of the Bill of Rights as originally intended by our founding fathers.
We hope you will find the information and links in this site helpful in preserving your right to protect yourself. Be sure to check out our newsletter for the latest news about the GCLA and gun rights.
Next Members' meeting is Tuesday May 7, 2019  Location/Directions
---
Gun Rights Rally Day April 16th 2019 is soon. Read more on MissouriCarry.com
---
Please make plans to join us in the Capitol Building in Jefferson City on Tuesday, April 16th, 2019 from 10:00am to 1:00pm for the Annual Gun Rights Rally Day.
Join us! Come spend the morning at the capitol to help save our guns and protect our rights.
The anti-gun crowd is always working hard to ban guns and restrict our gun rights.
Your attendance at the rally is critical. Only a strong turnout can help make the difference. Law-abiding gun owners are not the problem. Our rights are not what is wrong.
Be there! Bring others! Tell your family, friends, neighbors, co-workers.
---
President's Corner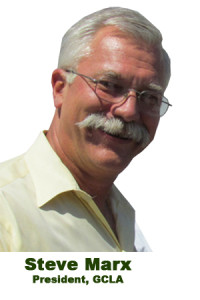 2018 has come to a close and it's time to reflect.
The rallies in Jefferson City in the Capitol Rotunda come to mind. Last year was marked by good attendance at the rally. The difference this makes in our efforts to counter the nitwittery of the "Moms Demand Gun Sense" is tremendous. Don't kid yourself, this group is dedicated to denying you our rights given to us by our creator. Their presence at the Webster Groves 4th of July parade was a reality check. Thanks to Chris Brown and about 100 NRA members and GCLA people, our opinion was well represented. The sight of a large army transport vehicle decorated with American flags and NRA banners proved there are still normal people in the St. Louis area that care about our freedoms and rights.
The rights we have can disappear in a jiffy.
The group called "Women's Voices Raised for Social Justice" is opposed to legally carrying of your personal safety in the state capitol. Many of us that attended rallies in the capitol, that have Concealed Carry endorsements, are allowed to keep our personal safety on our person by showing our CCW and state ID. The capitol rotunda was the safest place to be on that day. These groups like "Moms Demand Gun Sense" and
"Women's Voices Raised for Social Justice" are well organized and well funded by the Bloomberg fortune. 2019 will have many opportunities to show support for what we believe.
Get out there and be active. It's great to make a difference.

If we/you don't care, who will?
Steve Marx
President, GCLA
---
GCLA's Purpose
GCLA's purpose is to preserve and protect the 2nd Amendment of the Constitution of the United States of America by:
Monitoring and acting on pending legislation at the local, state, and federal level.

Encouraging voter registration and participation in the political process.

Promoting public and personal safety, education and training, and the defense of the nation.

GCLA holds a monthly members' meeting which often features a guest

speaker, the fielding of open questions, sharing of news and information, and intelligent discussion.
---
NRA-ILA Recognizes GCLA's Efforts
Our NRA-ILA Campaign Field Representative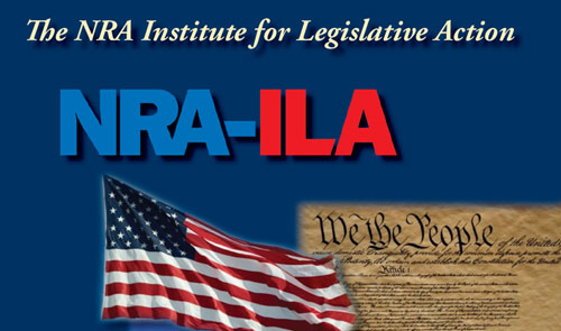 demonstrated our unique dedication to the mission of NRA-ILA in advocating for pro-Second Amendment candidates for office. Our CFR, Chris Brown, recommended that the GCLA  be specifically recognized for our efforts in Missouri. As a small token of their appreciation, NRA-ILA recognized us with a letter (view letter) and certificate recognizing our outstanding efforts. (view certificate)